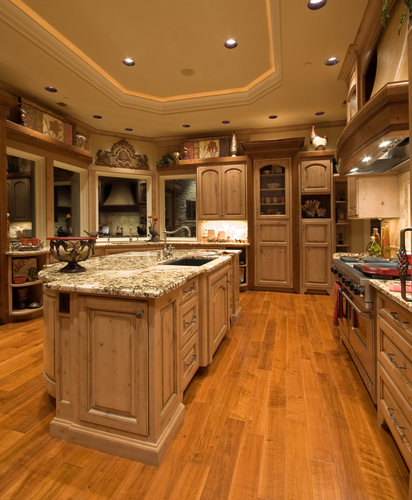 Our Flooring Service
At Bert's Painting & Decorating, we can fit a range of flooring options to suit your needs from hardwood floors, to engineered and laminate floors. Our skilled team are dedicated to maintaining clear communication throughout your project to deliver the excellent results you expect.
Bert's Painting & Decorating are passionate about floors and we take pride in every project.
What to expect from Bert's Painting & Decorating:
        Full free consultation to discuss your requirements
        Full preparation of surfaces
        Underfloor heating
Products we typically work with:
        Hardwood floors
        Engineered floors
        Laminate Floors
Commercial flooring service:
Bert's Painting & Decorating offer great attention to detail and professional standards in commercial flooring for both small or large scale projects.
We appreciate that when your business closes for refurbishment, this means major disruption. This is why we are committed to saving you time and money by completing your flooring work in minimum time.
Laminated Flooring
Laminate flooring is very hard wearing and a very cost effective floor covering family homes. It offers a range of different styles and colours.
It is durable, very easy to clean and remove stains. Unlike hardwood flooring it is waterproof  and ideal for installation in the bathroom or kitchen.
The only disadvantages of a laminated floor are it can be slippery when wet and when it finally wears through you have no other option than to change it as refinishing is not possible.
Ceramic and Porcelain Tiles
Ceramic tiles are very durable and can provide very decorative floor . They are inexpensive to replace in the event of damage. Ceramic tiles are also easy to clean and damaged tiles can be easily replaced.
However, tiles are cold to walk on. If installed, we would recommend you consider underfloor heating if you live in Edinburgh.Because ceramic and porcelain tiles are very hard. They are not the most comfortable surface to walk on or for children to play. They can be very slippery when wet too.
They are however great and long lasting solution that is very easy to clean. The ideal choice if you would like a beautiful and problem free floor  for your bathroom and kitchen.
Hardwood Flooring
Hardwood flooring gives a wonderful  natural touch to any home.  It is both decorative and durable. However, it does involve a high initial cost  and requires regular maintenance and care.
You can find houses that are hundreds of years old with the same wooden floor. Hardwood Flooring  gives you endless opportunities to redecorate your house. A carpet in the middle of thr room could make a big difference in the interior. Hardwood flooring is not as warm as carpet; if you live in a drafty home underfloor heating could be a solution.
Hardwood  floors have a great advantage for those who suffer from any allergies as they don't accumulate dust, animal hairs or house mites in the way carpet does.
Hardwood floors may scratch and wear but they are extremely durable and give a nice natural touch to the room. They are ideal for pet owners.
WE PROVIDE PROFESSIONAL FLOORING SERVICES
---

PUNCTUAL
We turn up on time. If we set an appointment won't let you down

Professional flooring services
All our decorators are well trained and fully professional industry specialists.

ACCURATE
Our work is accurate and neat. We will use the best materials and do the work just the way you want it

TIDY
We know how important is to keep your premises tidy. We make sure not to leave any mess behind.